Aidra introduces herself as a masseuse, with the 'nice to meet you vibe'. She is wearing her normal clothing. You both go into the front room and sit down as Aidra discusses what happens during a massage.
Aidra explains that you have booked an hour long full body massage, which she will perform in your bedroom. She explains that it'll be a relaxing experience that will relieve a lot of stress and tension. She then explains that she will change into her robe and that you are to fully undress and lie down on your bed, covering your midsection with the towel she's provided, and she will enter your room when you are ready. She asks if you are ok with that and then asks if you have any questions.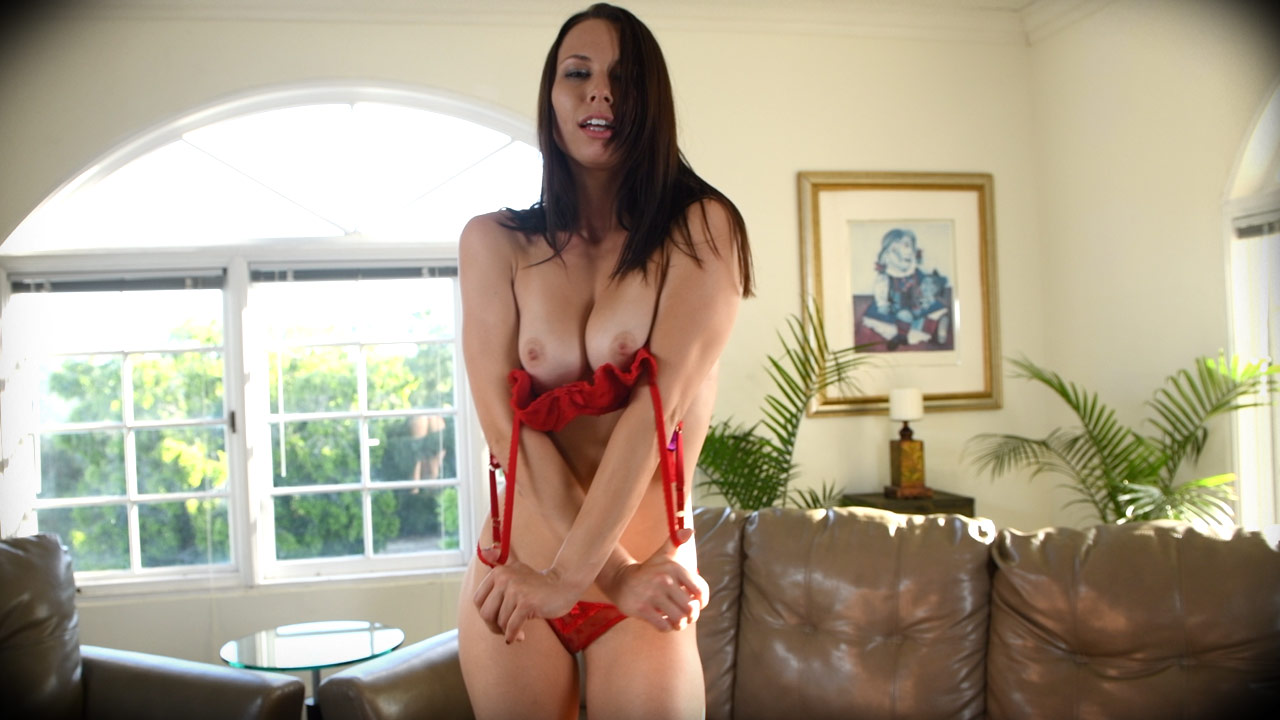 You are now lied down on the bed, naked with a towel covering your mid section. Aria knocks then walks in, wearing her robe (with bra and panties underneath but not visible due to the robe being closed). She says things along the lines of 'Hey, I see you are all ready? Good, lets begin then shall we? She explains that she is going to lift the towel so that you can roll onto your front so that she can start on your back. She lifts the towel in a way that she won't see your penis and looks away as you roll over.
Once finished, she tells you to relax and begins her work. Aidra is massaging your legs. She massages for a minute or so, moving up and down giving the odd smile. Once she has finished she tells you that the hour is up. She then explains however that this is a full body experience and that she is an expert in other kinds of massage and stress relief. She asks if you know about happy endings. She explains that for an extra fee, she can give you a happy ending. You decline. She is somewhat surprised and asks if you are sure. She opens her robe and shows the view that you can also get. She asks again if you want a happy ending. You slowly nod yes… Aidra removes her robe completely and smiles saying that you won't regret this. She removes the towel and begins work on the handjob.
For this, she maintains her position standing next to the bed. She starts at a steady sensual pace. She also uses her other hand to massage your balls. She notices that your balls seem swollen and says that she thinks it's been a while since you had release, and that it's a good thing you opted for it. She also notices that your penis is very hard and comments on this.
After a few minutes she decides that she is going to increase the intensity, and removes her bra. She wants to increase the arousal and ensure maximum pleasure. She jerks faster than before. She adds more dialogue about your penis getting even harder etc
After a short while she decides to go all out and remove her panties as well. She explains that she is surprised you have lasted this long and that this will get you finished off. Once she has removed her panties she decides to lie down on her front on the bed between your legs, but on an angle so that her ass is visible for the rest of the scene. She then jerks faster, noticing that your cock is rock solid. She tells you that she is going to make you cum, and that you should cum for her. She says that she can feel that it's almost there
Finally she makes the cumshot and she is pleased